TECHNOLOGY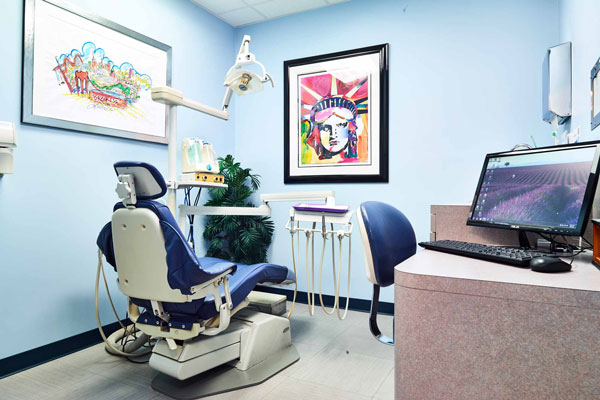 Our office employs many types of new technology.  These technologies benefit the patient by offering improved diagnosis and care.
Regenerative Tissue Technology
Platelet Rich Plasma (PRP), a growth factor, is a mixed gel that can be applied directly into tooth sockets and other sites. The use of PRP in tooth sockets after tooth extractions is capable of improving soft tissue healing and positively influencing bone regeneration.
Platelet-rich plasma (PRP) is a new approach to tissue regeneration. PRP derives from the centrifugation of a patient's own blood and contains growth factors that influence wound healing. This is important in tissue repairing mechanisms. The use of PRP in surgical practice could have beneficial outcomes, reducing bleeding and enhancing soft tissue healing and bone regeneration.
Digital X-ray
Digital x-rays reduce the amount of radiation needed as compared to film x-rays.  The improved diagnostic capability of digital x-rays and the ability to view the x-rays on a computer screen allow the patient to better understand and follow treatment.  Digital x-rays are instant, so there is no longer a need to develop the film.  Digital x-rays save time and increase patient care.  It's also a very green technology.  By eliminating film, developer and chemical waste, digital x-rays are better for both the patient and the environment!
Microscopes and Imaging
The use of specialized operating microscopes means that the doctor is able to get a detailed look at the work they are doing during all phases of treatment.  The additional magnification and illumination allow them to work with great precision and see small details such as calcified canals and fractures.  The doctor is able to more accurately diagnose and treat the patient using a dental surgical microscope to improve the potential outcome of the treatment from "good" to "excellent".  Further, some microscopes may be equipped with high resolution video and digital photography allowing the doctor to enhance patient communication and document treatment.
Electronic Medical Records (EMR)
Using Electronic Medical Records, our practice is able to quickly and accurately access patient information in order to provide the utmost in patient care.  This helps to ensure patient confidentiality as well as reduce the need for paper.  Using a digital format allows for quick access to patient information when needed for insurance records while providing a secure filing system.
Digital Intraoral Cameras
An intraoral camera combines the latest video technologies with dental care. Both the patient and dentist can see detailed images of the teeth and mouth in real time.  With an intraoral camera, patients are able to better understand what is happening and review the status of their oral health.
Oral Cancer Screening
Oral cancer affects thousands of Americans yearly.  We use the latest technology to detect changes in oral tissue consistencies and/or lesions.  The doctor shines a UV light into the mouth to detect unhealthy tissue. Healthy tissue looks lighter under the light while spots of bad tissue appear dark. With early detection, cancer may be caught before it has time to spread, potentially saving lives.
Soft Tissue Lasers
Soft tissue lasers are used for periodontal (gum) surgeries.  These lasers are more efficient, cause less discomfort, promote a faster healing time, and decrease the risk of infection, providing a better outcome.
Piezo Electric Handpieces
These handpieces are used for periodontal (gum) and osseous (bone) surgery to gently and meticulously remove harmful bacteria without requiring invasive measures.
Digital Flat Screen Monitors
These television monitors are found next to every patient chair.  Patients can watch a movie or TV show. Patients can also view their dental x-rays when speaking to the doctor about the findings for a better understanding of their oral health.
Wi-Fi
Our office offers free Wi-Fi for our patients use while visiting our office.
 HOME